Different zapper brands, that are compatible with the software Healing Frequency
Two zapper brands are compatible with the new software: the Diamond Shield series and the Biowave series.
Because of its new technology and greater service options the Diamond Shield Zapper is very recommendable, since the Biowave is not functioning with a lot of programs and options – but this will be steadily worked on.

---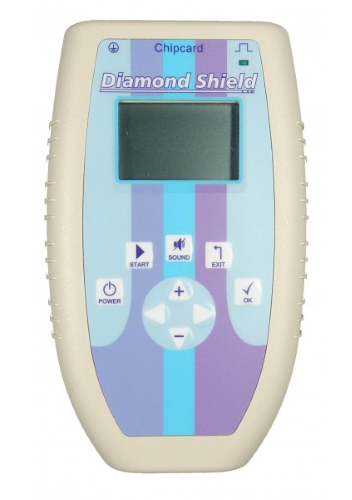 Diamond Shield Zapper IE
One can use the zapper with the well being frequency programs developed by Dr. Clark, Dr. Rife, Dr. Beck and HP Baklayan. It can be used for regulating the Zappicator and for Plate-Zapping. Many additional Chipcards are available.
Following programs are included in the zapper:
programs for well being
Diamond Shield
Discharge
System of harmonic oscillations by Baklayan
Diamond Shield Crystal Zapper
The Diamond Shield Crystal Zapper is the new and more developed version of the Diamond Shield IE and contains new programs and functions.
While the Diamond Shield Zapper, as the name indicates, is a basic treatment to protect the body from the outside against all influences as a shield by flushing the meridians, creating a better flow, and through the energy network of the body readjusts healing processes,
the Crystal Zapper assigns around each acupuncture point of each meridian all structures and the ones with which this meridian is connected. It detoxifies this area further and deeper.
So this is the first system in the world that actually cleanses the body deeper yet gently on an energetic basis.
---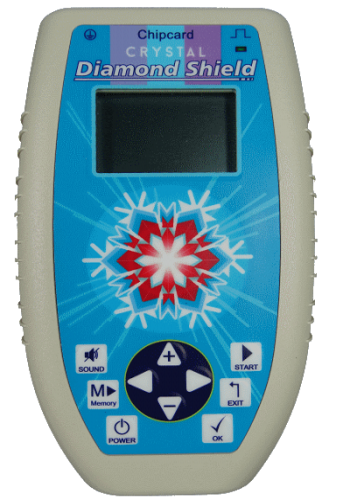 ---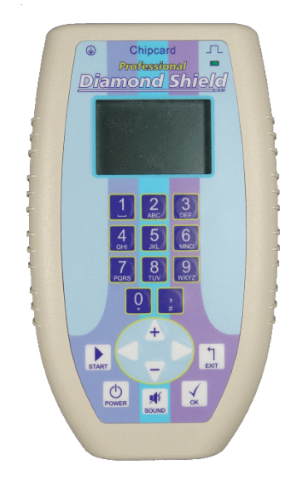 Diamond Shield Professional Zapper
The Diamond Shield Professional Zapper is really similar to the Diamond Shield IE. But there is one great difference: especially for therapists, natural health professionals and zapper professionals there is a possibility to create their own individual programs and save them on a chipcard which can be given to patient or use for own purposes.
Chipcards can be programmed as often as you like. These individually created Chipcards can be used with Diamond Shield IE.
Diamond Shield Biowave 42 Zapper
This Zapper version is ideal for beginners and zapper newcomers, because of its fair price and easy handling. The simple Clark Zapper by Dr. Hulda Clark has been successfully continued with the Biowave 42, improved and now contains all Clark basic programs that further the well being. You can upgrade your Biowave 42 anytime to a Diamond Shield IE or Diamond Shield Crystal Zapper.
Cheap but nevertheless with high quality and performance – the Biowave 42 is perfect for testing and to get to know the Zapper.
---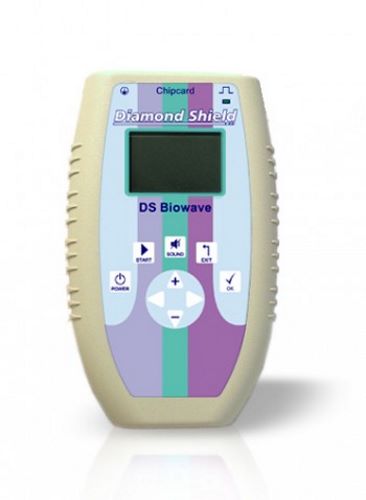 ---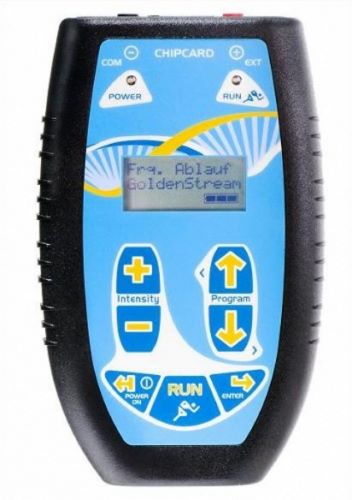 Biowave 21 LCD | Golden Stream
The standard Biowave 21 LCD is a frequency device with 10 basic programs, which can be upgraded to a Biowave Golden Stream.
The Golden Stream is the predecessor to the Biowave Golden Harmony. It contains options like constant zapp, programs according to Clark and TENS programs.
It is more extensive than the simple Clark Zapper and contains frequencies according to Clark, Beck and Rife.
Biowave 77
The Biowave 77 Zapper is perfect for everyone who wants to create their own frequency programs and furthermore want to us all frequency chips for Biowave.
Frequency programs can be created and saved on a chip.
Additionally it contains constant zapp and Clark, Rife and Beck programs.
---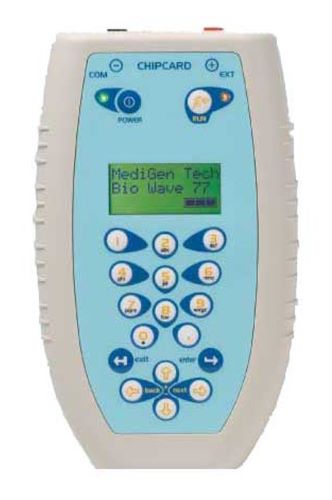 ---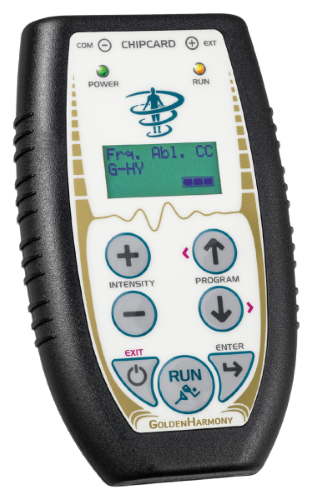 Biowave Golden Harmony
The Biowave Golden Harmony is the development of the Biowave Golden Stream with tesla inductors and 10 new frequency programs.